Meet Our Crew
---
Roseann Barnhill, Principal & Director of Ecology and Green Stormwater Infrastructure
Roseann is a plant ecologist with a background in wetland, stream restoration and horticulture. She was a founding instructor for Dirt Corps when it began as a community partnership of independent businesses in 2015. Since then, she serves as a director, instructor and designer. She enjoys the diversity of projects, the rich relationships with DC's partners and the joy of building beautiful spaces in our communities. You won't find Roseann in the office very much, she's happiest being on the water with her labrador, Penelope.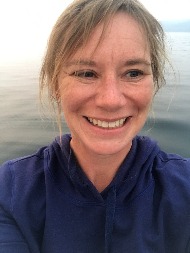 Andrew Schiffer, Principal & Director of Community Partnerships
Andrew joined Dirt Corps as a trainee in 2015, bringing his background of queer and transgender activism, project management, and community engagement. He focuses on community projects, building and maintaining long term organizational partnerships, and workforce development at both the local and regional scale. His favorite days are when he gets to give trees away to people, or work in the forest. When not at work he can be found at a Duwamish Valley community meeting, kayaking on the Duwamish, or hiking with his dog.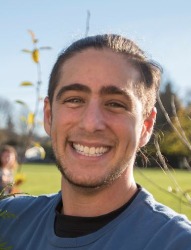 Casey Ruff, Production Manager
Casey Ruff is a sixth generation farm and ranch bar brat from Eastern Montana. His duties include office, production, and asset management, as well natural area crew lead, heavy equipment operations, and construction. He has unwavering interest in Godzilla, Castlevania, and the works of Harold Bloom, Carl Jung, and Joseph Campbell. He sometimes writes and performs music, too.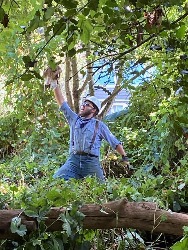 Veronica Villarreal, Educator & Project Manager of Green Stormwater Infrastructure
Veronica is a queer, multiracial Seattle resident working to nurture and deepen her relationship to the land. She was born and raised in the agricultural valley of Lompoc, CA and carries with her a passion for striving towards collective justice and liberation. She enjoys taking care of place, noticing the way water moves through the city, playing and watching sports, and being an auntie.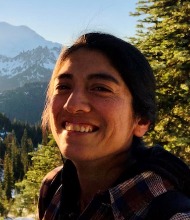 Fedora Williams, Crew Lead & Educator
Fedora is a fifth generation farmer with a passion for teaching. When not in the forest or rowing the river, she enjoys creating mixed media fiber art and photography.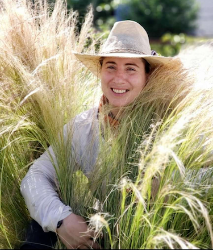 Adrian Ashworth, Crew Lead & Educator
Adrian is a recent DIRT Corps training program graduate with a Bachelor's in Environmental Science from the University of Idaho. Originally from eastern Washington, she grew up loving the landscape, the plants and animals found there, and the beautiful Columbia River. She is excited to be helping care for our region's waterways and ecosystems and to be working at the intersection of environmental and social justice. When not at work, Adrian likes to explore Seattle's green spaces, see local live music, spend time with friends and community, read, care for her houseplants and garden, and celebrate the seasons (especially Fall).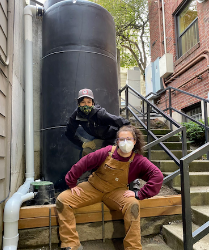 Valerie Bak, Jobs and Housing Crew Lead & Educator
Val is from the Connecticut River Valley and grew up trudging through deciduous forests with her dogs, playing sports, and biking along rolling hills and rivers. Val has a Bachelor's in Political Science. Through her studies, she examined the intersections of environmental education, justice and politics. In Connecticut, she worked to diversify the state's energy grid by leading field marketing efforts for a local solar installer. In 2018, she drove across the country with her dog, Brodie, and settled into the evergreen life of the Pacific Northwest. She came to DIRT Corps in the fall of 2020 as a trainee to expand her knowledge of ecological restoration and to get to know the stakeholders working in this space. She has dreams of starting her own environmental learning center and farm to help connect folks to the land and the community around them. You can find Val in the wild doing her favorite things like hiking, gardening, going to Mariners games and concerts, and of course walking her dog, Brodie!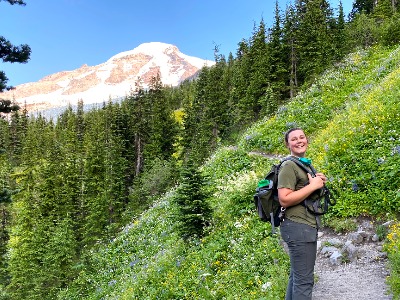 Tareq F, Crew Lead & Educator
Tareq is a Palestinian refugee who made his way to the southern United Stated Muscogee Creek region in 2006. There, he pursued a career in telecommunications engineering and produced Burning Man Regional events. In 2018, after a few magical visits to the Pacific Northwest, he fell in love and moved with his three cats to the Duwamish River Valley. The rich and diverse landscape revived his connection to flora and fauna, and he decided to pursue a career protecting and advocating for them. The DIRT Corps training program was the bridge he chose to start on a journey toward ecological restoration. He dreams of creating an organization that helps urban resident become better stewards of their space and community. He also enjoys backpacking, circus arts, and woodworking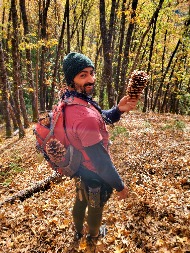 Hannah Wertzberger, Crew Lead & Educator
Hannah grew up in the Cascade mountains of Northern California, and studied English on California's Central Coast; both places shaped her connection with the environment. She enjoys working at the intersection of people, and the land they live on. In her spare time she likes hiking, sitting by rivers, and reading and writing sad gay poetry.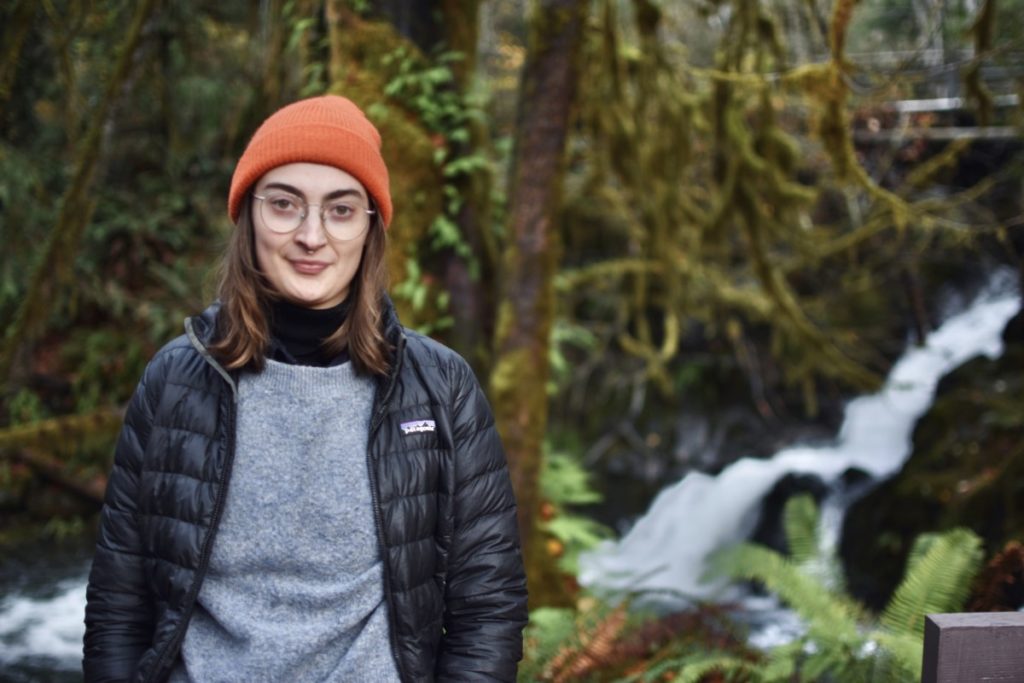 Luke Winslow, Restoration Ecologist & Crew Lead
Luke came to the Duwamish River Watershed from Oklahoma in 2015 to study at The Seattle School of Theology and Psychology. He quickly fell in love with the land of the Pacific Northwest and devoted his master's project to understanding how different cultural ways of relating to watersheds impact our relationships with our bodies, our food, and one another. Joining DIRT has been an exciting opportunity for Luke to take these skills into a vocational pathway that will continue deepening our care for the health of this watershed as well as the community that lives within it. On the side he is passionate about facilitating conversation in race and land education for folks working towards indigenous solidarity in climate justice contexts. In his free time he can be found gardening, climbing, traveling by bike, or hunting for mushrooms.